Översikt
Ta aktiv del i miljövårdsarbetet i de vackra hisnande landskapen på Nya Zeeland. I dessa angelägna projekt inom conservation kommer du att arbeta med bevarande av kustnära miljöer, trädplantering, mätning av flora och fauna, erosionskontroll, fröinsamling, restaurering. Du kommer att arbeta med återställande av den naturliga livsmiljön för djur och växter.
Du kommer också att uppleva soluppgångar och solnedgångar som du aldrig sett dem förut i detta sagolika land. Du kommer att förvärva nya kunskaper och lära dig mängder om flora och fauna på Nya Zeeland. Denna volontärresa är ett underbart sätt att komma in i "the Kiwi lifestyle" och samtidigt vara engagerad i meningsfulla och praktiska miljöprojekt.
Om du vill volontärarbeta i ett angeläget projekt och samtidigt njuta av sol och bad, uppleva storslagen natur, kryssa mellan vackra vikar och stränder, se delfiner och valar och känna adrenalinet flöda i fartfyllda aktiviteter – då är Nya Zeeland platsen för dig.
DU KOMMER ATT:
Göra en verklig insats för att skydda och vårda miljön i de storslagna landskapen på Nya Zeeland
Få praktisk erfarenhet av miljövårdsarbete
Få nya kunskaper och lära sig mer om flora och fauna på Nya Zeeland.
Komma in i "the kiwi lifestyle" medan du engagerar dig i meningsfulla miljöprojekt.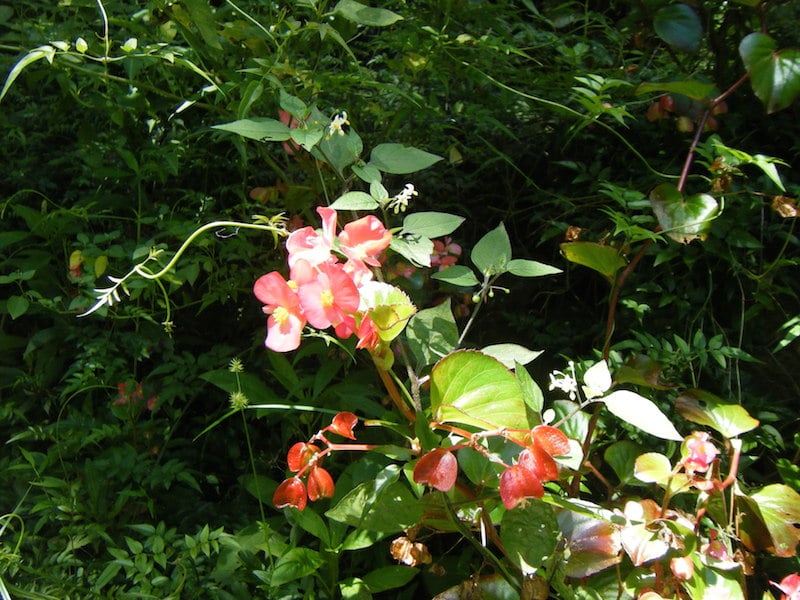 Detaljerad information
New Zealand consists of two main islands, the North and the South. The North Island, home to the major cities: the capital Wellington and "The city of sails" Auckland is mainly volcanic in origin boasting many seismic features such as geysers and hot springs. The South Island is separated down its length by the Southern Alps, the highest point of which is Mount Cook/ Aoraki.
For a landmass that is a little larger than the UK, the population of New Zealand is only 4.1 million – which makes the ratio of sheep to people 10:1! However, this means that despite the huge number of visitors that travel to New Zealand every year it rarely feels crowded.
TYPICAL ITINERARY
Location: Auckland or Christchurch, and then in different locations
After spending a couple of days settling in to the typical Kiwi lifestyle, you will be met on Monday morning by a project team leader. You will receive a health and safety briefing and receive details about the projects you will be undertaking before travelling to the project location.
Conservation Volunteers New Zealand place volunteers on projects in urban, regional and remote locations. You will often travel to a different project location every week or two. This is a fantastic way to take part in different project activities in across the country! Every project is assessed to ensure that it has positive conservation outcomes and is part of an overall management plan. You will not be offered a choice of projects, as they vary according to seasonal conditions and conservation priorities however project leaders will do their best to provide a variety of projects or locations during your time as a volunteer, while achieving their essential conservation outcome, which always remains the priority.
YOUR ROLE AS A VOLUNTEER
The range of projects that you may get involved with include:
Tree planting
Erosion control
Seed collection
Walking and trail construction
Endangered flora and fauna surveys
Weed control
Habitat restoration
Heritage restoration
Project hours run from 8am – 4pm and you will have your weekends free, although some travel can take place on Sundays.
You will be working in groups of 6-10 other volunteers. Taking part in this project is a great way to meet people from all corners of the globe. A responsible team leader will also look after you – they are experts in conservation and extremely knowledgeable – ask as many questions as you like – you can learn loads about conservation and New Zealand's environment and wildlife during your programme! They are also fully trained in first aid so they will take good care of you.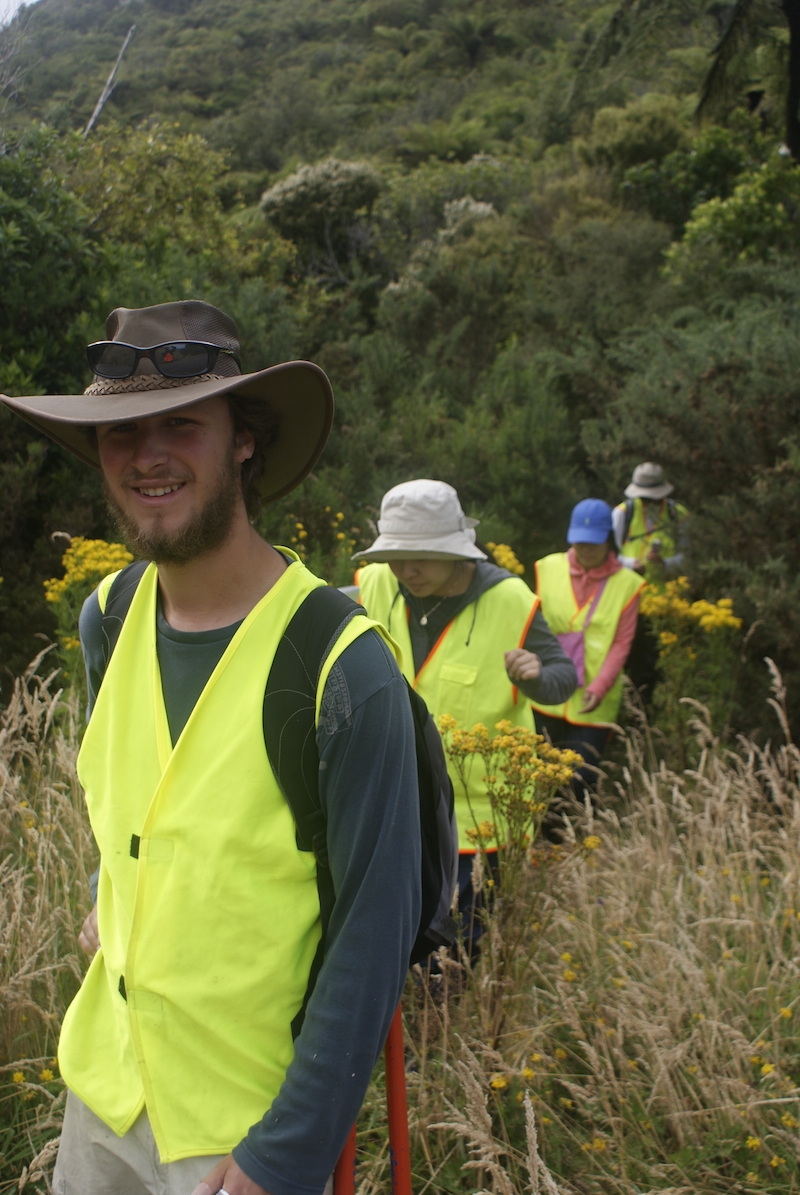 If you are volunteering on the North Island you will begin your experience in Auckland, and the projects take place in and around this famous city – known as the City of Sails, in its stunning location on the Hauraki Gulf.
If you are volunteering on the South Island then your experience will start in Christchurch. You will then travel down Punakaiki, which will be your main base for you project.
Please note: Itineraries and activities are subject to change. Projects are closed over the Christmas and New Year period.
Additional Information & FAQs
Minimum age 18 years old, maximum decided on potential participants health.
ACCOMMODATION & MEALS
Accommodation varies each week depending on where the projects are located. Typical accommodation includes caravans, hostels, bunkhouses and camping (tents supplied). All food is included, but you will need to muck in and help with meal preparation and washing up!
Meals
During your arrival package
South Island: Continental breakfasts are included for your initial night's stay in Christchurch, but lunch and dinner on these first few days are not.
North Island: All meals are included during your initial night's stay in Auckland.
During your project
You will be provided with three healthy meals each day. Vegetarians can of course be catered for – just let us know if you have any dietary requirements at the time of booking.
IS THIS TRIP FOR YOU?
You should be in good health and reasonably fit. The majority of the volunteer work is manual work – so long as you bring a pair of work gloves and a positive, 'let's get hands on' attitude, you'll be settled in no time!
It is essential that you notify us of any pre-existing medical conditions, injuries or allergies – the project leaders will also ask you to declare any conditions during your registration process on arrival. You will not be expected to work outside your own capabilities, but bear in mind that the terrain and activities will vary! Teamwork is an essential element of this programme, as everyone will be working closely together.
ADVICE & SAFETY
Throughout your programmes you will have the support and guidance of the programme co-ordinator and team. You will be provided with competent assistance and help with any questions or advice you may need during your stay.
You will be assigned a personal travel adviser who will co-ordinate your programme with you. Feel free to contact them at any time before you go, or when you are on your travels.
In addition, you will have access to a 24-hour emergency contact number.
FAQ
1. Is there much manual work involved?
The majority of the volunteer work is manual work – so long as you bring a pair of work gloves and a positive, 'let's get hands on' attitude, you'll be settled in no time.
2. Where will I be based?
If you are in the South Island, you will be based out of Punakaki, Paparoa National Park – which is surrounded by World Heritage Parks. On the North Island option, you can be situated anywhere within 5 hours of Auckland. For each week you are on the volunteer programme, you will move to a different project.
3. What type of accommodation will I stay in?
When you are on the volunteering programme, accommodation will be on a shared basis and will vary according to each project location. Typical accommodation includes caravans, hostels, shearer's quarters, bunkhouses and camping. All accommodation for the duration of you time volunteering is included in the price.
4. Do I need a Working Holiday Visa for this programme?
No. As this is a volunteer project and you are not being paid, you can do this on a tourist visa. You will receive a 6 month visa free on arrival.
5. How many other people will I be volunteering with?
The group size is restricted to 10-12 people (on average) – a nice group size allowing you to get to know the other volunteers in your group and make friends!
Detta ingår
2-night arrival dormitory accommodation and breakfasts
Accommodation (for duration of volunteering – dorm share)
All meals (for duration of volunteering)
Conservation Volunteers membership
Wildlife guidebook
Detta ingår inte:
Flights
Insurance
Visas
Airport transfers
Priser & Datum
Prisexempel, priser från:
2 veckor: 9 500 SEK
4 veckor: 13 640 SEK
6 veckor: 17 360 SEK
Fler antal veckor finns
I PRISET INGÅR:
Deltagande i projektet
2 nätters boende vid ankomst, med frukost
Delat boende under hela volontärvistelsen
Frukost, lunch och middag alla dagar under projektet (endast frukost de första 2 dagarna)
Medlemskap i Conservation Volunteers
Guidebok om det lokala djurlivet
STARTDATUM 2015:
jan 30
feb 6,13,20,27
mar 6,13,20,27
apr 3,10,17,24
maj 1,8,15,22,29
jun 5,12,19,26
juli 3,10,17,24,31
aug 7,14,21,28
sep 4,11,18,25
okt 2,9,16,23,30
nov 6,13,20,27
dec 4,11
Förkunskaper & Anmälan
Förkunskaper
Inga speciella förkunskaper krävs men du bör vara i god fysisk form eftersom fysiskt arbete kommer att utföras.
ANMÄLAN
Anmälningsprocessen, några enkla steg.
1. Du klickar på boka och fyller i anmälningsformuläret.
2. När vi mottagit din anmälan kontaktar vi dig och stämmer av bokningen.
3. Du bekräftar sedan bokningen genom att betala en handpenning om 2000 SEK (+ eventuellt avbeställningsskydd 5%).
 Handpenningen är en delbetalning och reducerar totalbeloppet med motsvarande belopp.
 Betalningen kommer du kunna göra via Swish, bankgiro eller med bankkort.
4. Hela programmet betalas 45 dagar före start.