Zanzibar – the Spice Islands – is a large island just off the East African coast and a semi-autonomous part of The Republic of Tanzania. As a volunteer in Zanzibar – you will be in the main town – Stonetown, the 'old city' and the cultural heart of Zanzibar. Its intriguing history is full of brave sea traders, explorers, sultans and the fragrance of exotic spices – think cloves, nutmeg, cinnamon and pepper. Little has changed in the last 200 years. With its winding alleys, bustling bazaars, mosques and grand Arab houses, it's a beautiful and idyllic place, while its great beaches are a favourite post-safari hangout. You will love to explore the city on this unique volunteering experience.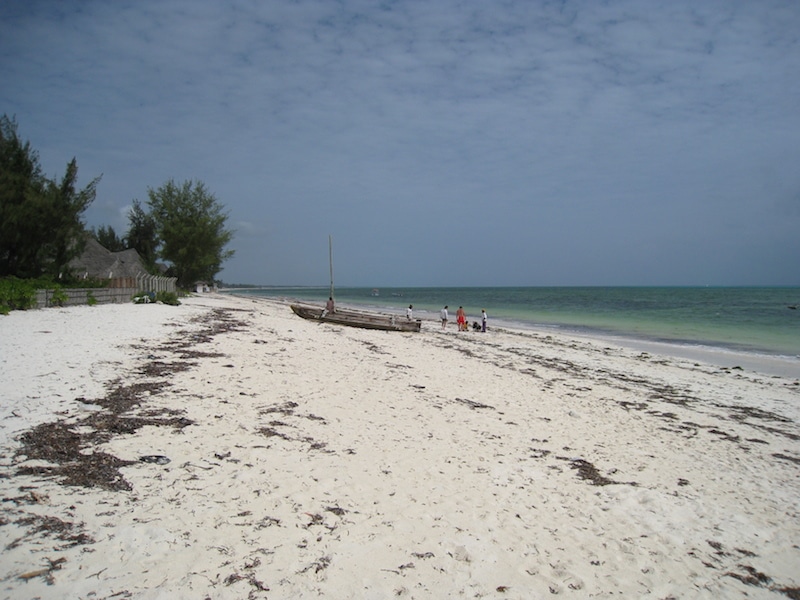 A TYPICAL DAY:
Location: Stonetown, Zanzibar
Your day as a volunteer in Zanzibar obviously revolves around the school day. Your hostel will be located in Stonetown and typically you will be up and about around 7, having breakfast and getting ready for the day ahead. The schools are within walking distance – best to walk with another Zanzibar volunteer if you can – and you will leave around 8. Relax over some lunch around midday before the afternoon sessions start around 1. The evenings are yours.
VOLUNTEER OPTIONS:
If you choose to volunteer in Zanzibar, you will find that your effort and your contribution is really needed and really valued. The role given to you will really improve the lives of the children through education.
As a volunteer in Zanzibar, you will be working with two schools.
Sun City School – nursery, primary and secondary
Hurumzi Secondary School
The subjects that you will be teaching are English, science and IT. There's a need for intelligent and focused volunteers in all areas of the schools' activities and if you want to get involved in teaching other subjects or in the extra-curricular life of the two institutions, your help will be warmly welcomed. Volunteering in Zanzibar is a chance for you to use your own knowledge, skills and passion to improve the lives of disadvantaged children.
Additional Information & FAQs
Minimum 18 years, maximum decided on potential participants' health. Please be prepared that you may be working with volunteers of all ages.
ACCOMMODATION & MEALS
Your accommodation in Stone Town is in a renovated colonial hostel right in the centre of the action, and is for the use of the volunteers only. You'll be woken each the morning by the sounds of the Muesin calling people to prayer! You'll be sharing a room and bathroom with up to six other volunteers. There is a large area where there are chairs and tables for you to eat your meals, read, chat and relax.
Each room has its own bathroom although one bedroom has a separate bathroom – rooms are basic but do have a western style toilet, sink and a shower, water is based on cold water but we are sure that you will enjoy this due to the hot weather! There is a cupboard or a closet in your bedroom where you can store your belongings. The hostel can sleep up to approximately 25 volunteers.
Your bed will have its own mosquito net and bedding is provided. You'll get an under and over sheet and a small pillow, however if it does get chilly then you can always ask for an extra sheet! If you are going travelling further north in Tanzania then we would suggest that you bring a sleeping bag.
There is a lock on your bedroom door and there is always a security guard on duty. However if you want to keep your valuables in a more secure place we'd suggest bringing along a portable safe such as a PacSafe or something similar.
Meals
Breakfast will be made for you and is great opportunity to try the weird and wonderful local fruits that are in season. Lunch and dinner are for you to arrange for yourself. We'd suggest eating out as there is such fantastic food at dirt cheap prices, it's silly to resist! However, if you fancy preparing something for yourself you can certainly use the good kitchen at the hostel.
ADVICE & SAFETY
Throughout your programmes you will have the support and guidance of the programme co-ordinator and team. You will be provided with competent assistance and help with any questions or advice you may need during your stay.
You will be assigned a personal travel advisor who will co-ordinate your programme with you. Feel free to contact them at any time before you go, or when you are on your travels.
In addition, you will have access to a 24 hour emergency contact number.
FAQ
1. Does it matter that I do not speak Swahili?
No, during your time you will have some language lessons to help introduce yourself, however most people on your project will speak English.
2. How old are those that take part?
Most of those on the programme are between 18-30.
3. Can I Climb Kilimanjaro?
Yes it's really easy to add onto the option as an extra week please speak to us for further information on dates and prices.
4. Can I visit the beach?
You are ten minutes from the white sands and blue waters!
5. Can I extend my duration when I get there?
Due to the set start dates it is difficult to extend, try to pick your ideal length of trip at the start.
6. Do I need to bring a sleeping bag?
No, all bedding is provided for you however if you choose to do the Kilimanjaro climb then yes, you will need one.
7. Are mosquito nets provided?
Yes, mosquito nets are provided in all of the houses, however if you want to bring your own then you are more than welcome.
8. Is there a safety deposit box/safe?
Yes, in all of the houses there is somewhere to keep your valuables.
DBS
This trip requires a Police Check to be carried out – please contact us for further information on how to do this.