Skolan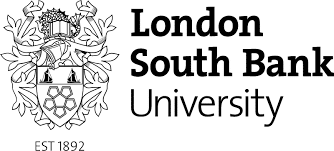 London South Bank University
London South Bank University är ett modernt engelskt universitet med campus i centrala London. LSBU är känt för utbildningar med stark fokus på studenternas framtida yrkeskarriärer. Här finns utbildningar i allt från arkitektur, teknik och IT till bl.a ekonomi, marknadsföring, journalistik, media eller juridik, sociologi och internationella relationer.
Möjlighet finns att studera ett kandidatprogram till brittisk bachelor examen, att läsa en masterutbildning, eller att studera fristående kurser 1-2 terminer som study abroad.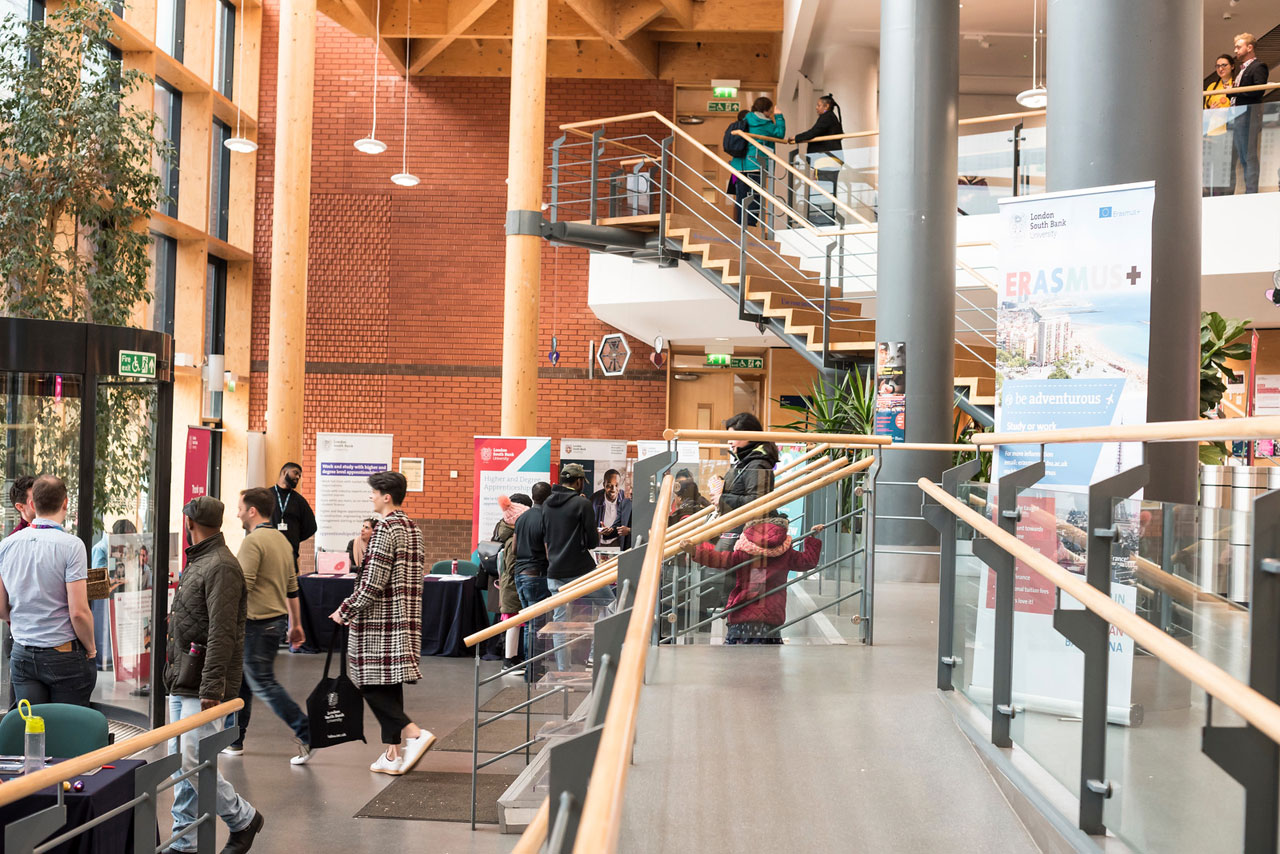 Studera på London South Bank University i centrala London
London South Bank University har sitt huvudcampus, Southwark campus, i centrala London med närhet till allt den populära metropolen London har att erbjuda. Det moderna campusområdet är integrerat och kompakt med alla fakulteter och anläggningar inom gångavstånd.
Campus ligger i anslutning till underground stationen Elephant and Castle, cirka 10 minuters promenad från South Bank Center, ett av Londons främsta områden för nattliv, konst och kultur.
London South Bank University är ett kosmopolitiskt universitet med över 18 000 studenter. De cirka 2000 internationella studenterna på universitet kommer från över 130 länder.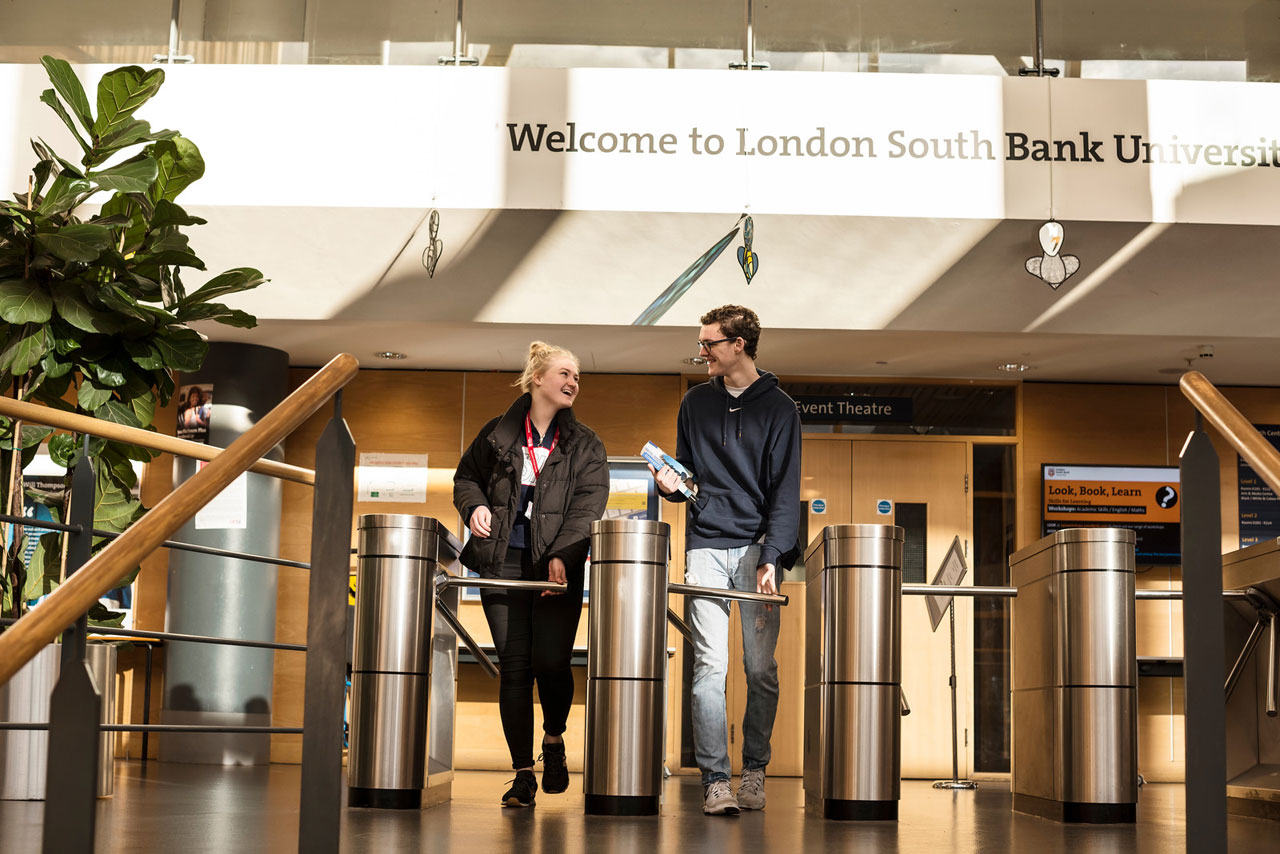 Employability i fokus
Sedan 1892 har London South Bank University erbjudit yrkesrelaterad, ackrediterad och professionellt erkänd utbildning inom en rad ämnesområden. Utbildningarna på LSBU har stark fokus på employability – din framtida anställningsbarhet och yrkeskarriär.
Undervisningen är praktisk och utöver mentorskap har du möjlighet att göra praktik eller internship under din utbildningstid för att utöka din arbetslivserfarenhet innan du tar examen.
Före och efter din examen hjälper dig även universitetets Employability Service med att hitta jobb eller att förbereda dig inför din yrkeskarriär.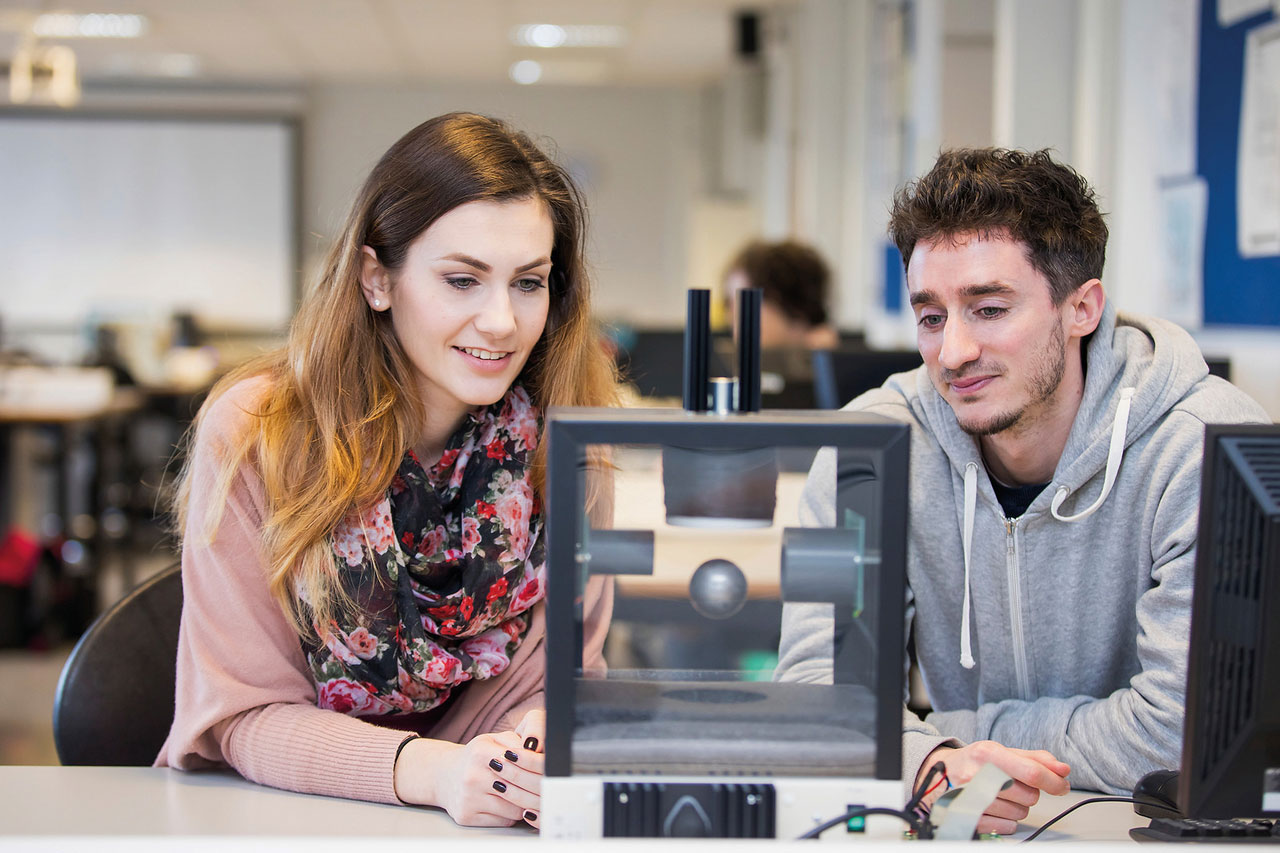 Toppmoderna anläggningar och utrustning
Universitetets faciliteter är omfattande, banbrytande och mycket specialiserade. Från toppmoderna virtuella tekniklaboratorier till Elephant Studios, universitetets imponerande mediacenter.
På LSBU finns speciallaboratorier för nästan varje disciplin, allt från filmstudios, ingenjörslaboratorier, elektronmikroskop, till designverkstäder och simuleringsscenter för medicin.
De moderna faciliteterna och anläggningarna är utformade för att förbättra din inlärningsupplevelse och göra dig redo för karriär och yrkesliv.
Som student lär du dig att använda och arbeta med den avancerade utrustning som används i professionellt yrkesliv.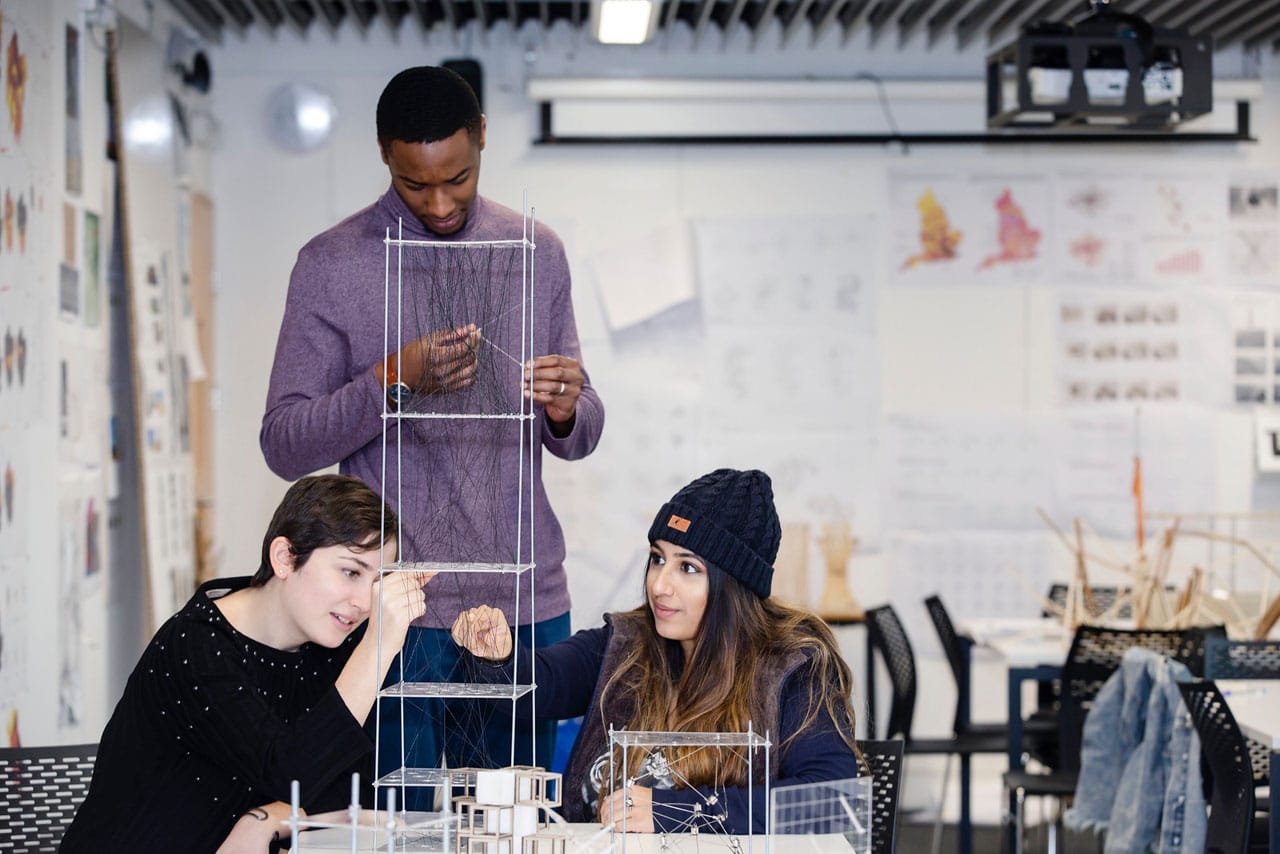 Praktisk undervisning
På London South Bank University undervisas du av yrkesverksamma specialister; utöver akademiska kvalifikationer utrustas du med den kunskap och de färdigheter du behöver för en framgångsrik karriär.
LSBU har flera gånger utsetts till University of the Year for Graduate Employment  (The Sunday Times Good University Guide 2018 och 2019).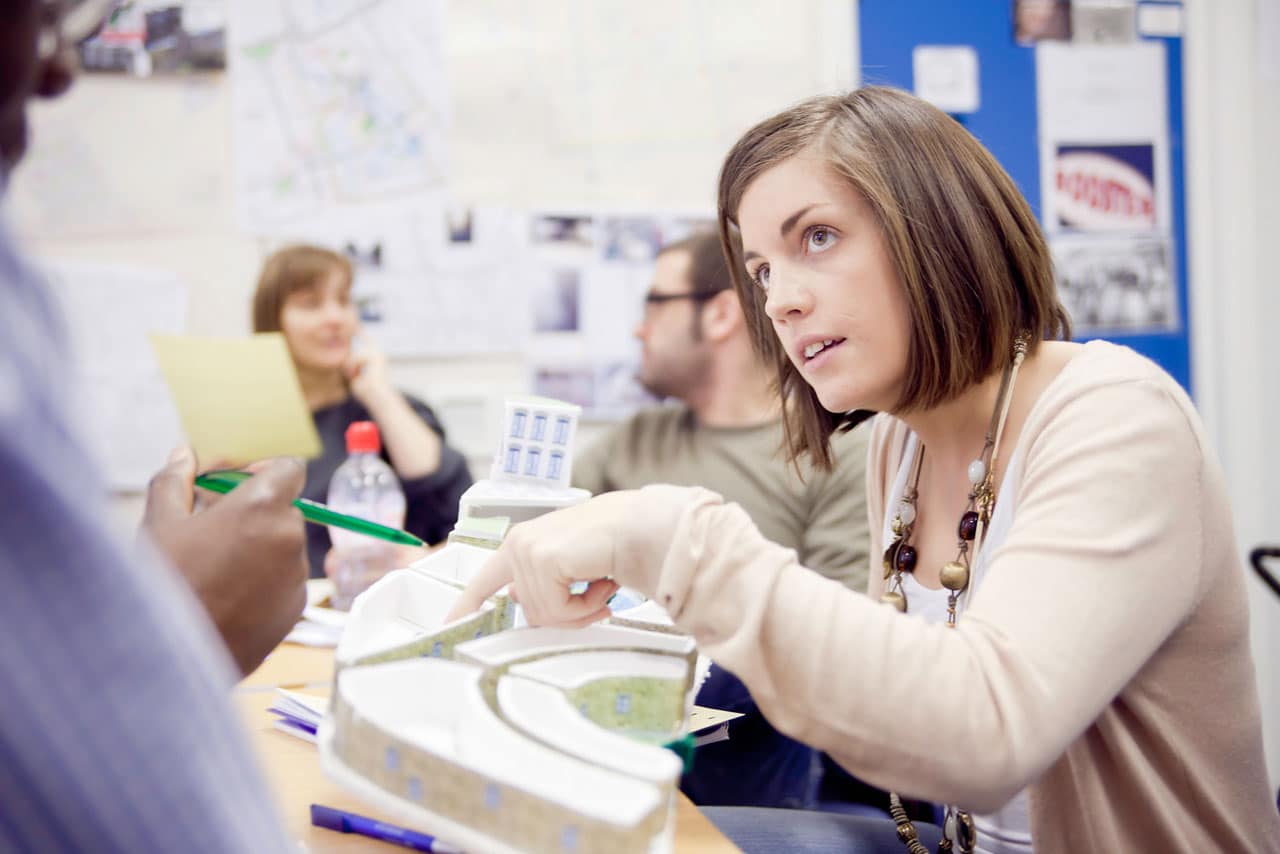 Prisbelönt för entreprenörskap
LSBU har nära kontakter med industri, näringsliv och branschorganisationer och är drivande inom entreprenörskap. Som student har du möjlighet att få coachning och arbeta med start-ups, innovation och andra entreprenöriella projekt under din utbildningstid.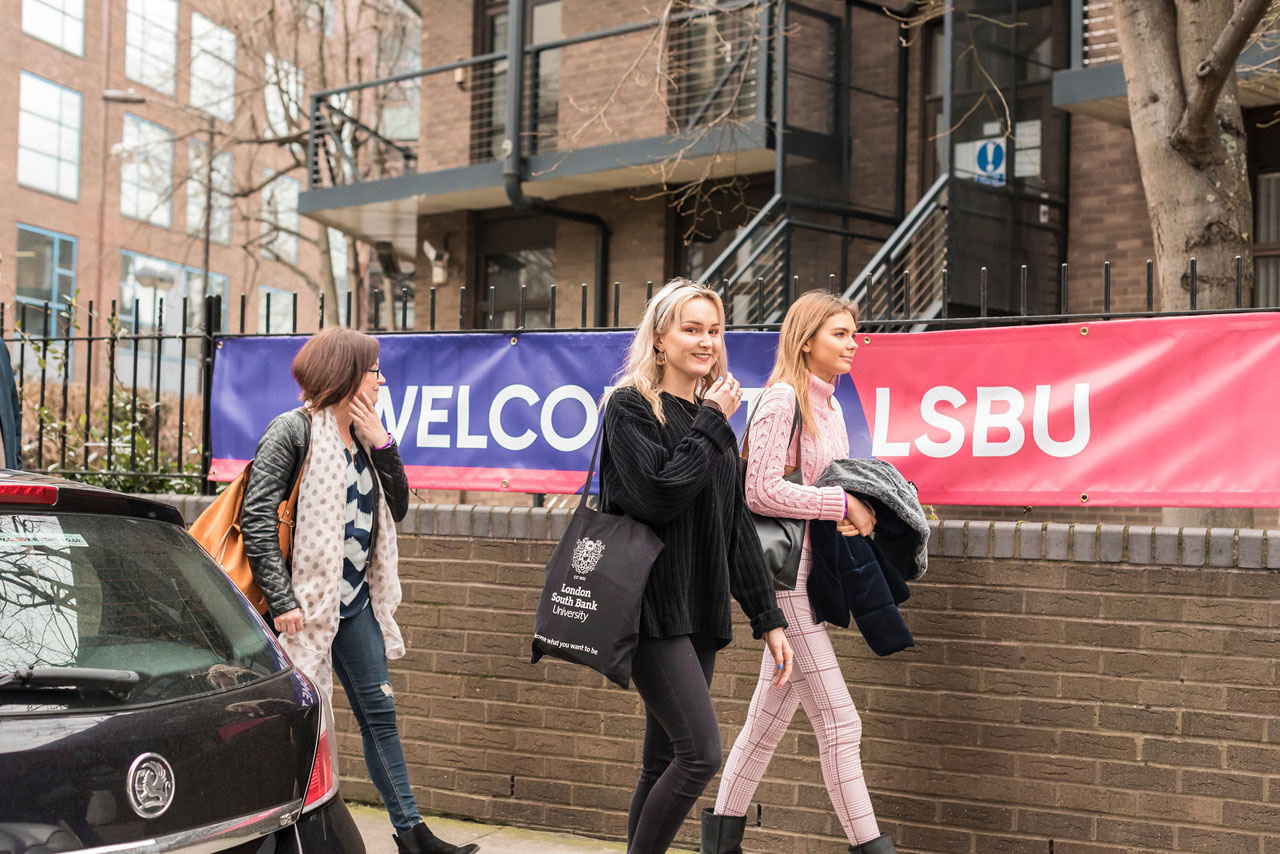 Utbildningar inom en stor bredd av ämnesområden
Utbildningarna på LSBU är ackrediterade eller utformade i samarbete med branscher och branschorgan. Utbildning och forskning i en rad olika ämnesområden görs på universitetets sju fakulteter: School of Applied Science, School of Arts and Creative Industries, School of the Built Environment, School of Business, School of Engineering, School of Law and Social Sciences, School of Health and Social Care.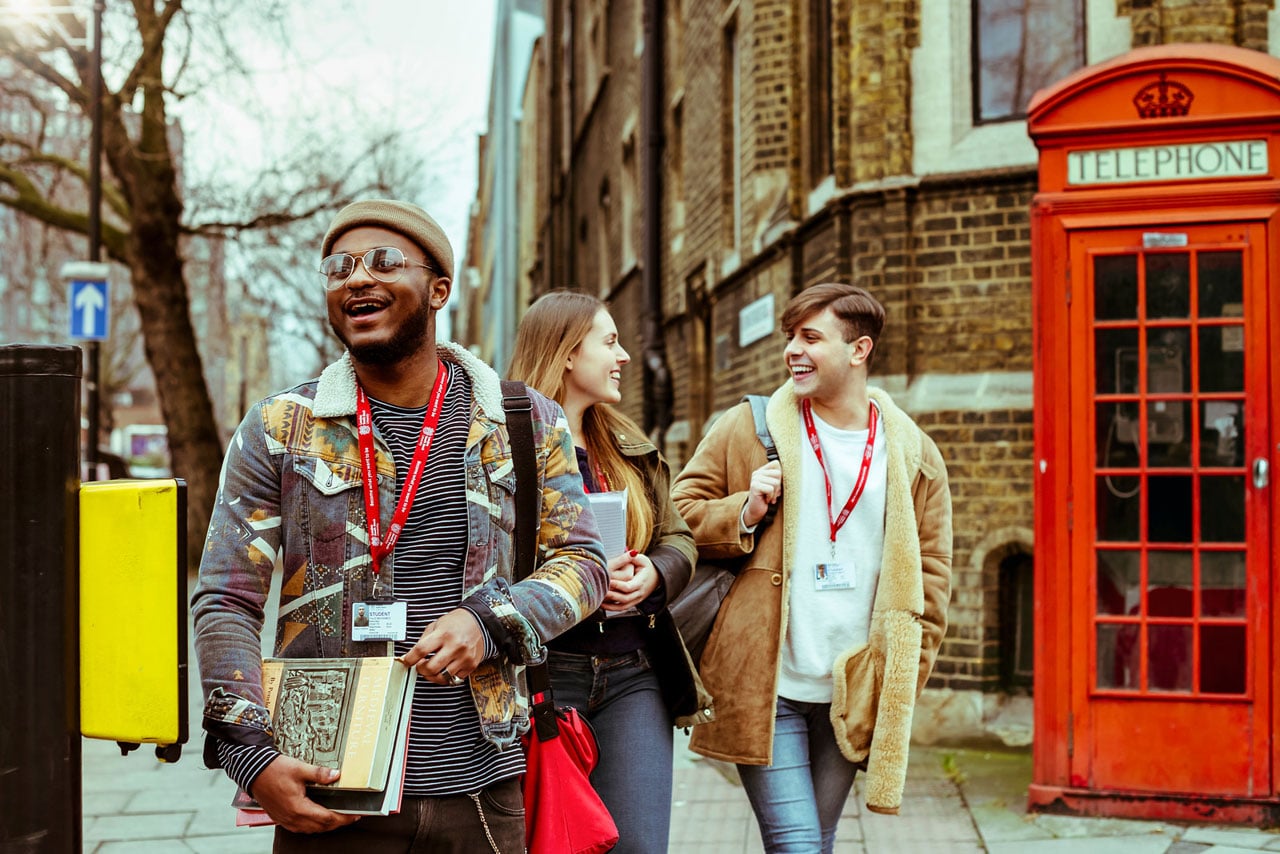 Upplev Londons studentliv
På LSBU finns ett aktivt studentliv centrerat kring the students union (studentkåren) som är ett nav för en rad olika studentföreningar och täcker ett brett spektrum av kulturella, akademiska och sociala intressen. Förutom studentföreningarna driver studentkåren också all sport och idrott på campus.
Dessutom genomförs också en mängd olika evenemang under året, sociala events, pubquiz och utekvällar.
Läs mer om London South Bank University på universitetets webbsida här
Video London South Bank University
Kurser
Utbildningar
Study abroad, fristående kurser, 1 – 2 termin
Som Study Abroad på London South Bank University läser du fristående kurser under en termin eller 1 år. Du väljer fritt kurser och kan välja kurser på grundnivå eller masternivå (beroende på din studiebakgrund). Kurserna ger credits (30 ECTS) som kan tillgodoräknas i en pågående eller framtida examen. Kursvalen bekräftas tidigast 1 månad innan terminsstart. Observera att du inte kan välja kurser från School of Health and Social Care.
Foundation och HND (Higher National Diploma), 1 eller 2 år
Foundation Year är ett förberedande program (basår) för dig som inte kvalificerar för direkt antagning till ett kandidatprogram. Foundation Year erbjuds i anslutning till ett flertal kandidatprogram. Higher National Certificate (1 år) och Higher National Diploma (2 år) kan jämföras med YH examen eller högskoleexamen. Efter ett HND kan du vanligtvis studera vidare och göra en top-up degree för att slutföra kandidatexamen.
Top up degree, kandidatexamen på 1 – 1,5 år
Du som har kvalificerad yh examen eller studerat minst 2 år på högskola i relevant ämnesområde kan ansöka till en top up degree och slutföra en kandidatexamen på cirka 1 – 1,5 år.
Bachelor, kandidatprogram, 3 år
På LSBU ges mer än hundra kandidatprogram inom Applied Sciences, Arts & Creative Industries, Built Environment and Architecture, Business, Engineering, Health & Social Care, Law and Social Sciences. De flesta kandidatprogram är 3 år.
Master och research degrees, 12- 18 mån
De avancerade masterprogrammen är vanligtvis 1 år.
Se alla utbildningar på London South Bank University webbsida här
Boende
Boende på London South Bank University
LSBU har fyra studentresidens i centrala London. Studentbostäderna ligger i nära anslutning till LSBU Southwark campus (cirka 10 min promenad). Rummen är modernt möblerade och har eget eller delat badrum, tillgång till gemensamt kök, gemensamma fritids- och uppehållsrum, tvättmöjligheter etc.
Priser varierar mellan 130 – 200 GBP per vecka beroende på typ av rum.
Studentbostäderna ligger nära många av Londons huvudattraktioner och nära kollektivtrafik. Som förstaårsstudent har du förtur till universitetets egna studentbostäder. LSBU har även en Accommodation Service som hjälper med alternativa studentboenden i London, privat i oberoende studentresidens, rum i delad lägenhet med andra studenter eller värdfamilj.
Läs mer om studentboende på LSBU webbsida här
Vi hjälper dig med mer information om boendemöjligheter i London i samband med ansökan.
Priser & Datum
Undervisningsavgift
Alla avgifter betalas direkt till skolan.
STUDIN hjälper dig helt gratis.
Study abroad, termin: 6 300 GBP / termin
Kandidatprogram, Bachelor: 14 900 GBP / läsår
Master: 14 470 – 15 860 GBP / läsår (beroende på program)
Om du har sk. pre settled status betalar du home fee istället för international fee.
Stipendier
Alla studenter från EU får automatiskt stipendier i form av rabatt på undervisningsavgiften per läsår:
Stipendier kandidatprogram: 1 570 GBP / läsår eller meritbaserat stipendium på upp till 3 000 GBP / läsår
Stipendier master / postgrad: 1 570 GBP / läsår eller meritbaserat stipendium på upp till 4 000 GBP/ läsår
CSN & Finansiering
Studierna berättigar till studiemedel från CSN.
Du kan låna för undervisningsavgifter och uppehälle/boende.
Du kan även låna för resa t o r, samt studentförsäkring.
Startdatum
LSBU har två terminer per läsår:
Höst: sep – januari
Vår: jan – juni
De flesta program startar endast en gång per år, i september
Vissa kandidatprogram (bl.a business) startar även i januari
Flera masterprogram har även januaristart
Study abroad termin startar i sep och januari varje år
Förkunskaper & Ansökan
Förkunskaper
Fullständig gymnasieexamen / högskolebehörighet.
Engelska
Om du har betyg C/VG eller högre i Engelska 5 & 6 / A & B behöver du inte göra engelskatest för studier på undergraduate/kandidatnivå. Annars krävs IELTS 6.0 /TOEFL 80 eller motsvarande. För studier på masternivå krävs engelskatest
Studievägledning
STUDIN är officiell representant för London South Bank University i Sverige och hjälper dig med information, studievägledning och ansökan helt utan kostnad. Kontakta oss för studievägledning!
Anmälan
Du anmäler dig genom att välja Ansök här på websidan. Vi kontaktar dig då och hjälper dig vidare!
Översättning av betyg
För ansökan till de universitet och skolor vi representerar kan vi utföra översättningar av svenska gymnasiebetyg till engelska. Om du önskar få dina gymnasiebetyg översatta så ange detta när du ansöker. Översättningskostnad 500 SEK.